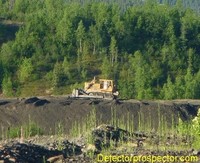 "I hunted hard and got gold every day but one for two weeks, but could not get over larger pieces. I went left when I should have went right. When it comes to getting the big ones the first couple rows you hit often tell the game. 14 nuggets this week got me not quite another ounce of gold, for a two week total of 36 nuggets and 2.86 ounces. Most of the gold was found with a Fisher F75 Special Edition, three nuggets were found with my Minelab GPX 5000 and eight small nuggets with the Fisher Gold Bug Pro. I can't help but admit I am shy of where I was hoping to be on gold, but that said had the best two weeks of fun times with good people I could have. Really, really good groups, and the people make the fun. Many thanks as always to the Clark family and crew for a fantastic experience."
Little did I know when I wrote the paragraphs above that I would have already made my last visit to the Ganes Creek Pay-To-Mine operation. It was quite a surprise when in the fall of 2012 it was announced that the last and final season at Ganes Creek had already happened and that the mine was closing its doors to the public. I can't say I did not see it coming but I thought there would be at least a "one last time" or "final season" sort of affair.
So much has been written about Ganes Creek in the last decade that I see no reason to delve into the details of hunting gold at Ganes Creek. Over 1700 ounces of gold nuggets and gold specimens were found by visitors since the mine opened to the public in 2002. It truly has been a once in a lifetime experience for many people and this last entry I will just devote to some random photos and notes.
Ganes Creek is actually a large commercial gold mining operation, with the pay-to-mine happening as a side business. Here is a shot of the main mining camp. The closest cabin is the combination washroom and rec area.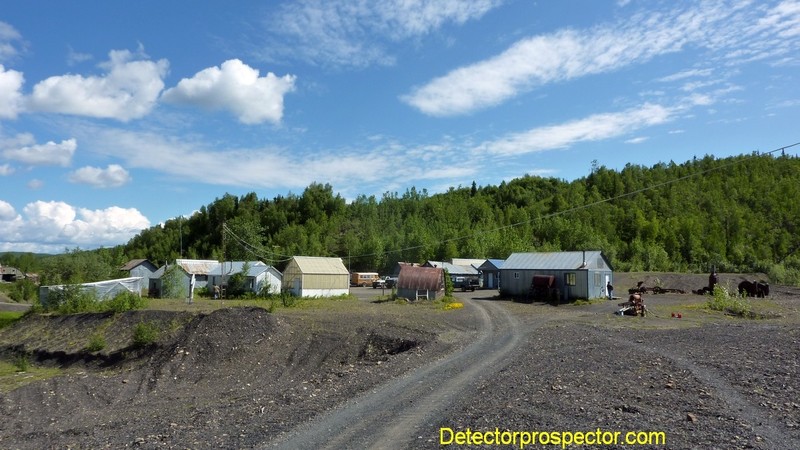 Main camp at Ganes Creek, Alaska
Ganes Creek valley is both wide and long, with many square miles of tailing piles left by decades of mining with bucket line dredges and bulldozer/dragline operations. Many locations were mined more than once. Here we have a view of the mine above the camp, with the camp just barely visible in the distance.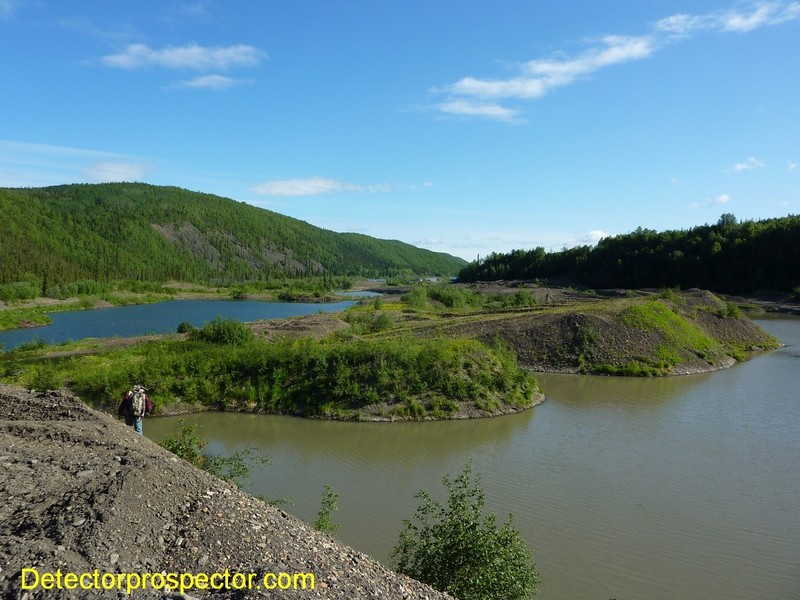 Ganes Creek upstream of camp (just barely visible at tip of dark area extending from right)
Each day the mine sends a bulldozer around to various locations to flatten out old tailings for detecting. Visitors wait until a large enough area is ready for everyone to have a decent shot at finding something.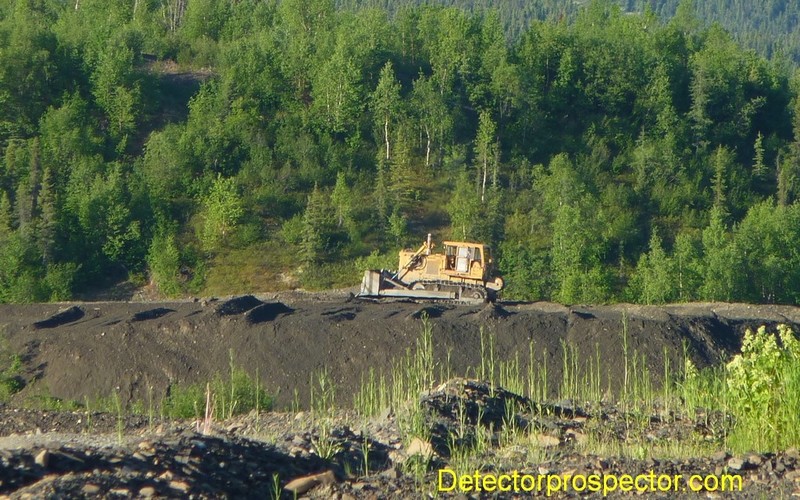 Bulldozer prepping an area for the visitors to metal detect for gold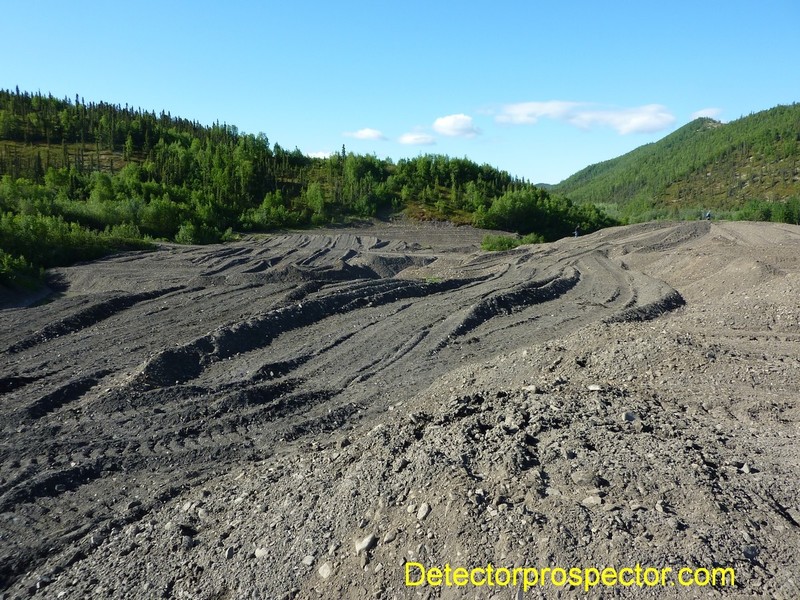 Tailing piles mowed down and flattened by bulldozers

Longtime visitor Bernie P excavating a target - will it be a nugget?
Depending on the time of year visitors may get to see parts of the commercial mining operations at work. Here we have the miner using a Denver Gold Saver to process buckets of concentrate from the main operation.

Denver Gold Saver employed as a cleanup device at Ganes Creek
Although the goal of the detector crowd is finding large nuggets, the bulk of the gold found while commercial mining is actually smaller in size. here is a cleanup from the Denver Gold Saver.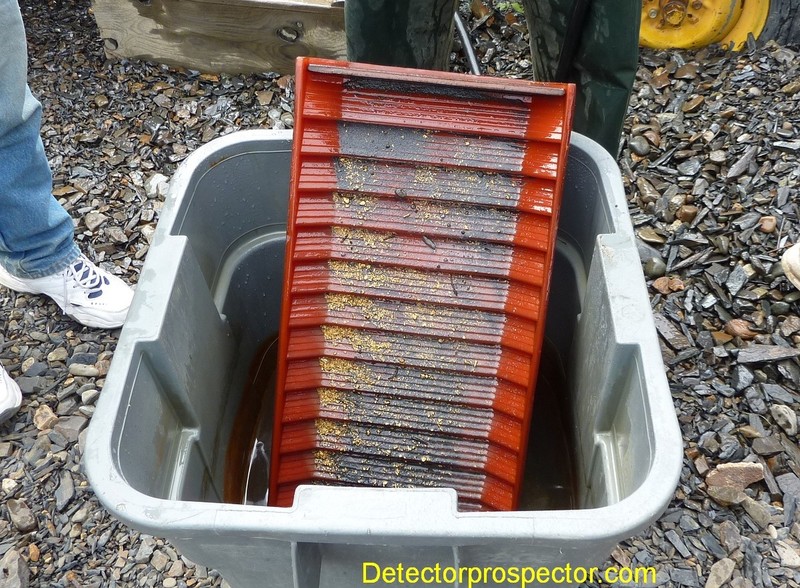 Gold recovered while commercial mining at Ganes Creek
Finally, all good things come to an end. At the end of each week visitors put their gold out for a group shot of both the gold and the people.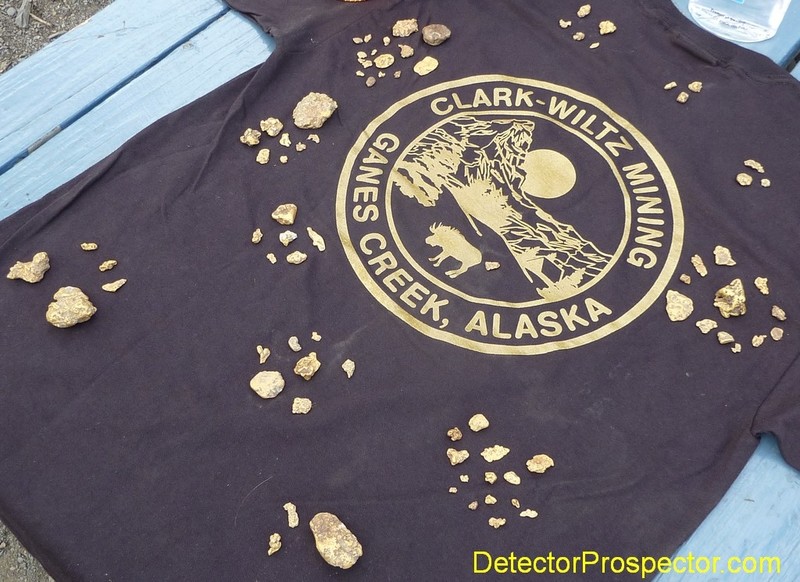 The total take for Week 3, 2012 at Ganes Creek, Alaska. Very large multi-ounce nuggets are getting hard to find.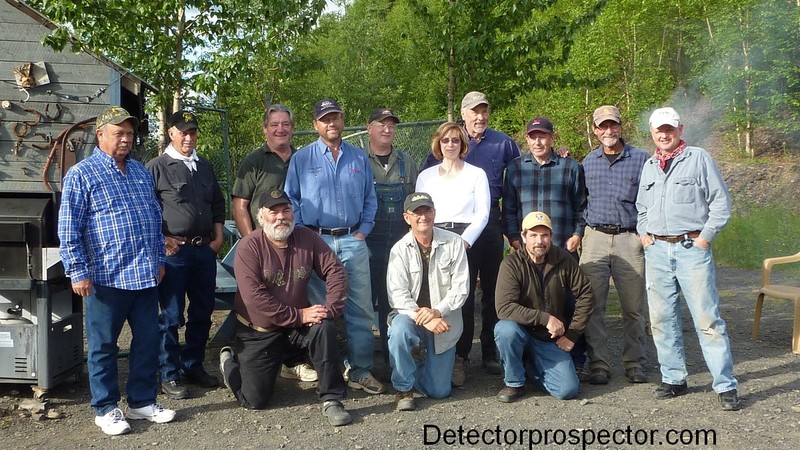 The visitor group for Week 3, 2012 at Ganes Creek
The opening paragraph of this article explains that while I found gold almost every day, I was unable in a two week stay to find even one nugget over an ounce. This is one reason why the mine closed to the public. The t-shirt shot above has gold separated into piles and you can see many people are finding just a few small nuggets in a week. For many people this might be the most gold and even the only gold they have ever found, but the mine owners want to see everyone going home with more gold than what has happened in the last few seasons. Here is my gold from this two week visit, and a couple photos of the totals board. The board had a running total for a decade but was erased on this trip. Luckily I took a photo just before it got erased to document the amazing finds made over the years.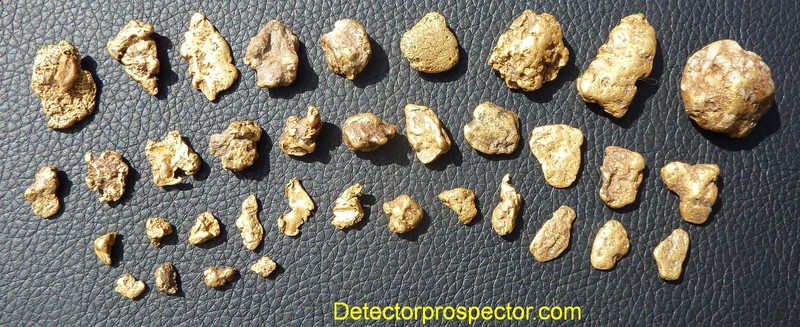 Steve's two weeks - 36 nuggets and 2.86 ounces total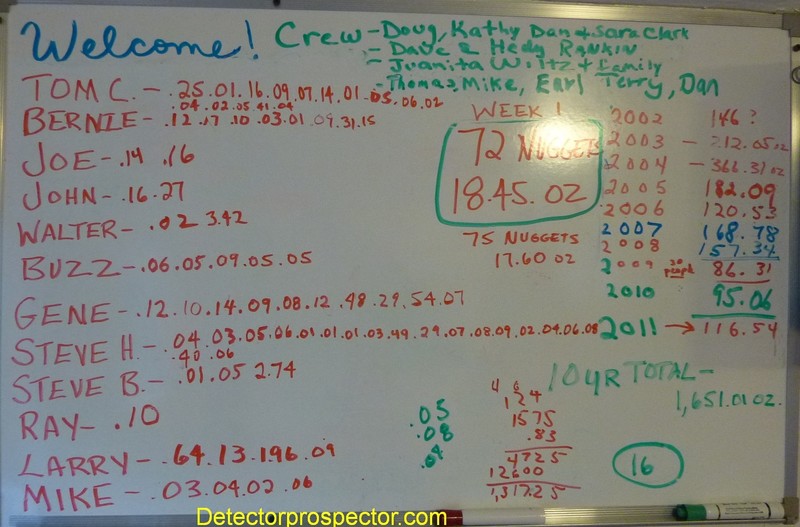 Final look at the multi-year records before the board was erased - 1651 oz by end of 2011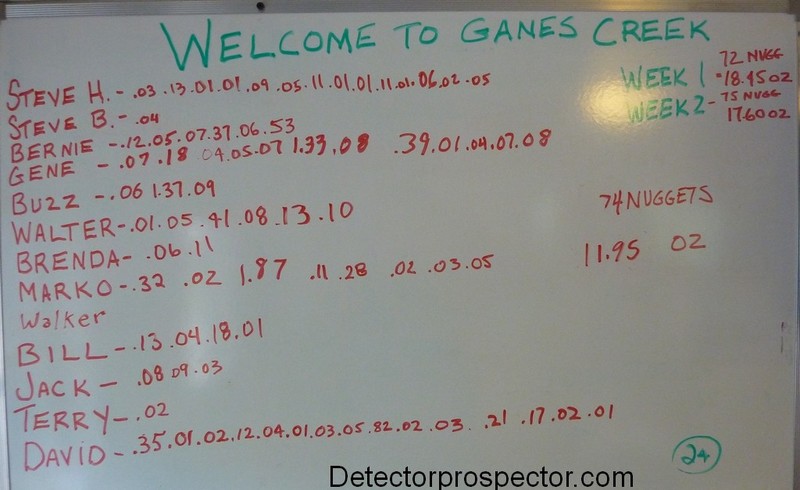 First 3 weeks 2012 - 72 nuggets/18.45 oz (Wk1) 72 nuggets/17.6 oz (Wk2) and 74 nuggets/11.95 oz (Wk3)
That sums up my final visit to the Ganes Creek pay-to-mine operation. It was really something to see over the years, and I am proud I played a little part in making the whole thing possible. It does turn out however that that 2012 would not be the absolute last time a group of people hit the tailings at Ganes Creek looking for gold. In 2014 an exceptionally heavy flood season took out much of the valley and even the old machine shop - a real shame since the machine shop was an in place museum of sorts. The flooding caused a lot of issues at the mine and a group was privately invited up to inject a little cash for cleaning up the mess. You can get some details of that 2014 visitor group here.
With that, one last pretty picture of Ganes Creek Mine, Alaska. Click photo for larger version.
~ Steve Herschbach
Copyright © 2012 Herschbach Enterprises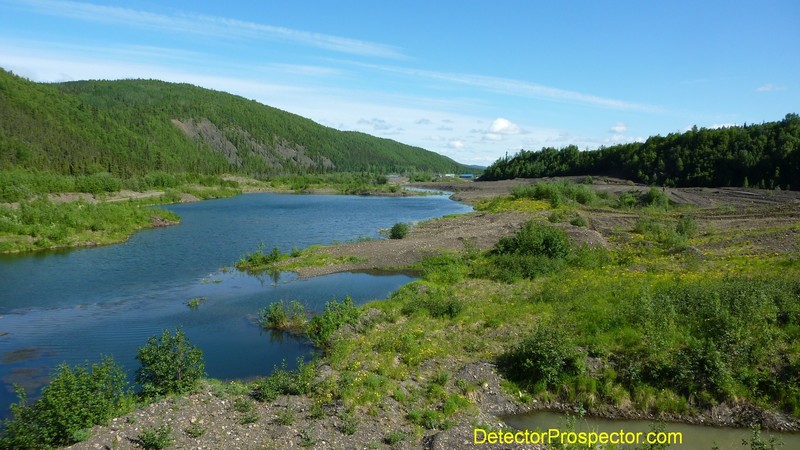 1