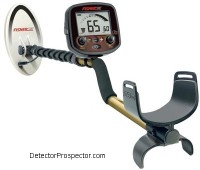 The Fisher F19 was introduced in 2014 and is still in production. It was originally released in two "Limited Edition" models that feature a camouflage paint scheme, one in green and one in pink. There are no other differences between the Ltd models and the standard black and gold model finally released in late 2015 except for a slightly lower price.
The Fisher F19 is basically a Fisher Gold Bug Pro enhanced with additional features to make it more appealing as an all around detector. The F19 is mainly targeting the relic hunting market. The features revolve around enhancing the discrimination capabilities for working in sites with heavy ferrous trash. In particular, the ability to adjust the volume of the ferrous tones has been welcomed by many. A backlight has also been added for working in low light conditions.
First Texas, the company that owns Fisher, also markets this detector under the Teknetics brand as the Teknetics G2+. The main difference is the Teknetics model uses the pistol grip rod and handle from the Teknetics T2 instead of the "S" rod utilized on the F19.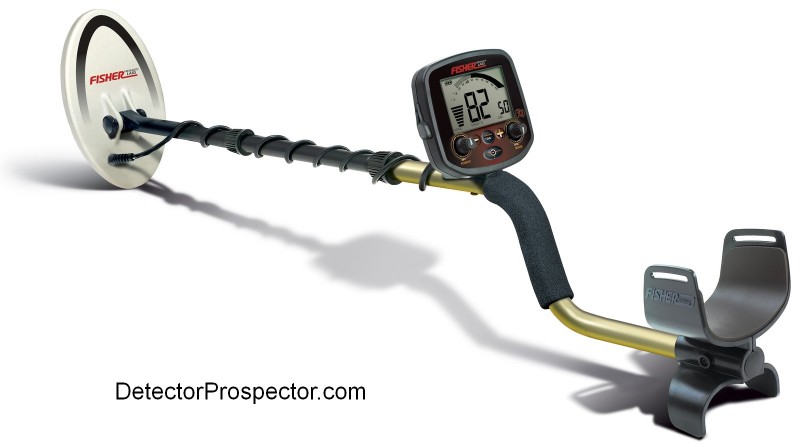 Fisher F19 Black and gold variant with 6" x 10" DD coil
The extra features do not really add to the ability of the F19 to perform as a nugget detector but neither do they detract from that capability, and some people may prefer this detector to the Gold Bug Pro due to the extra versatility. In particular those wishing to have the 5" x 10" DD coil as the primary and only coil for the detector will be interested because this currently is the only model in the series that comes with this coil as standard equipment.\I am a big fan of the Gold Bug Pro but if I was to buy another one new today I would personally be looking at the F19 or G2+.
I may not have a pressing need for the extra features, but I would rather have options and not need them then find a time when I want the option and don't have it! These machines have been offered periodically at very steep discounts, and so with careful shopping you can get an F19 for not much more than a Gold Bug Pro, especially once you consider the coil options.

Fisher F19 with 11" DD Coil Option and Teknetics G2+ variant
Difference Between Gold Bug, F19, and G2+
Forum Threads Tagged "fisher f19"
First Texas (Fisher) Metal Detector Forum
Fisher F19 Technical Specifications*

| | |
| --- | --- |
| Internet Price | $449.00 |
| Technology | Induction Balance (IB) |
| Transmit Frequency | 19 kHz |
| Autotune Mode(s) | Pre-Set Slow Motion |
| Ground Rejection | Manual Touch Pads with Grab Function |
| Soil Adjust | No |
| Discrimination | One turn control, Visual ID, Tone ID, Notch Disc |
| Volume Control | Yes |
| Threshold Control | One turn control |
| Tone Adjust | No |
| Audio Boost | No |
| Frequency Offset | No |
| Pinpoint Mode | Yes |
| Audio Output | 1/4" headphone socket & speaker |
| Hip Mount | No |
| Standard Coil(s) | 5" x 10" DD or 7" x 11" DD |
| Optional Search Coils | Many accessory coils available |
| Battery | One 9V |
| Operating Time | 15 hours |
| Weight | 2.6 pounds |
| Additional Technology | Meter backlight, ferrous volume control, adjustable tone breakpoint between ferrous and non-ferrous |
| Notes | Available in green camo and pink camo or standard black & gold |
*Notes on Technical Specifications - Detailed notes about the specifications listed in this chart.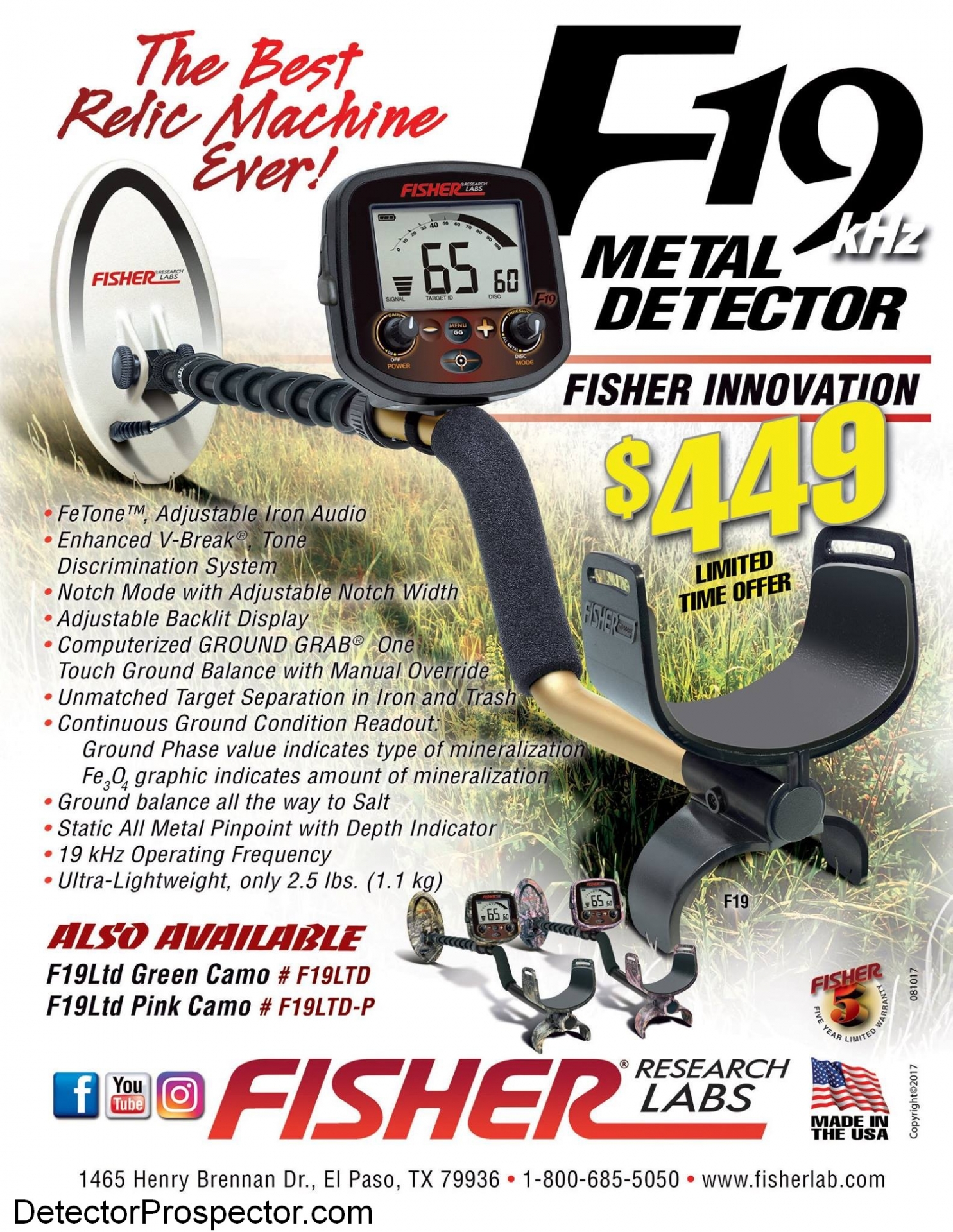 2