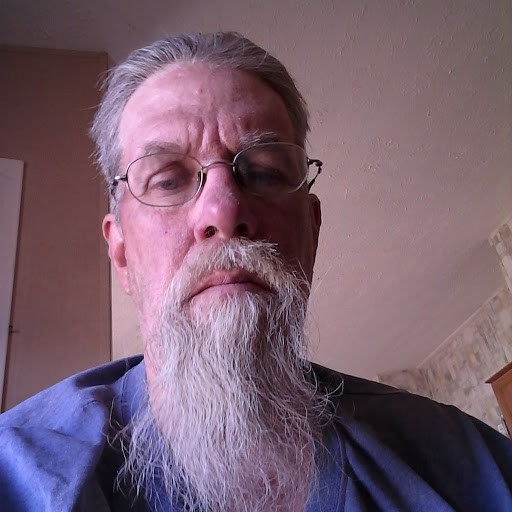 Content Count

148

Joined

Last visited
Everything posted by Buzzard
I have and use an Equinox 800 , it seems to me to be the perfect all around detector....work for both gold and coins.

my thoughts on the penny... when some one reached into a pocket it might have fallen out . getting cig lighter , or something. Just my thoughts on it .

Welcome , I am not to far away from you . I live in Golden Valley and have an Equinox 800. love to hunt coins and such.

nice going Dave...still on my bucket list is to find an iron

try Docs detecting supply , he is in Las Vegas , that is who Fred recommended

I have no regrets updating and I have all 3 coils . No problem with any of them.

Tom , That is what I was looking for..pocket sized , make it a lot easier to remember for us (me) old guys.

From digging All...I got a nice collection of foil , pull tabs , and bottle caps , plus other goodies...

All the Whites stuff is now in the Metal detecting forum...mixed in with the other stuff in there...

Sounds good , let me know how you do....I only live about 40 miles from Franconia....

I would start with PARK 1 around the house....get to know the machine , I still use the Presets and love it. My opinion.

I was doing some testing on my 24K to see how it sounded on Meteorites, well on sound with no musical note it just got a ZIP ZIP , but when I changed to the Musical note showing I got the Grunt. This was tested on a 10 gram Franconia and a 7 gram Gold Basin.....numbers was a solid 1....just what I found today and thought I would share.... Getting to know this machine a little better.

DUUUHH , my bad.....never thought of that.....

If there is one then ignore this. I would love to see a laminated Cheat card Telling the setting (what button does what) for the Gold Master 24K...would make it easier for us who can't remember S... Well Stuff. Thanks

Steve , is the 6 inch that much more sensitive over the 6x10. Is it worth the extra for the small coil ?

Got an email from Whites , the coils are now on the Whites web site...150 or so plus ship.

Going to take your advice and try some more.... is there anyone that sells the 6inch coil....have not seen one and I did not get one when I bought detector.

I will get mine on Thursday at the Nugget Shooters outing at Jack Ass Flats in AZ, will get to try it out on gold yielding ground, we will see.

Super Story , Thanks for Sharing....WAY COOL.

Mine is paid for and setting at Nugget Shooters store, I will pick it up from him at the outing on the 8th.

I will have a 24K at the nuggetshooter outing...Will be there on the 8th until the 11th.

watch some of Bill Southern's videos on you tube...nuggetshooter, he shows lots of hunting with the monster hand the Nox 800 Might help you decide. I know he had a GB2 but when he got the Monster he got rid of the GB2.

1

If I remember right the Gold Bug 2 is 71khz and that is the highest of any detectors that I know of.

2

I bought the single coil option as that fit in my budget. I hunt coins for the most part and use a NOX 800, but I wanted a gold machine and I think the 24K fits the description. I know it sure finds some small lead slivers and BB's (bird shot). Just got to get it over some gold now.

I was set to buy a gold monster but the price swayed me to the 24K..so far I have no complaints. I am finding very very small targets, lead shavings, small tacks and wire plus the al mighty birdshot....still learning to listen to the machine and I am holding in a "if it beeps , dig it" pattern and we will see.