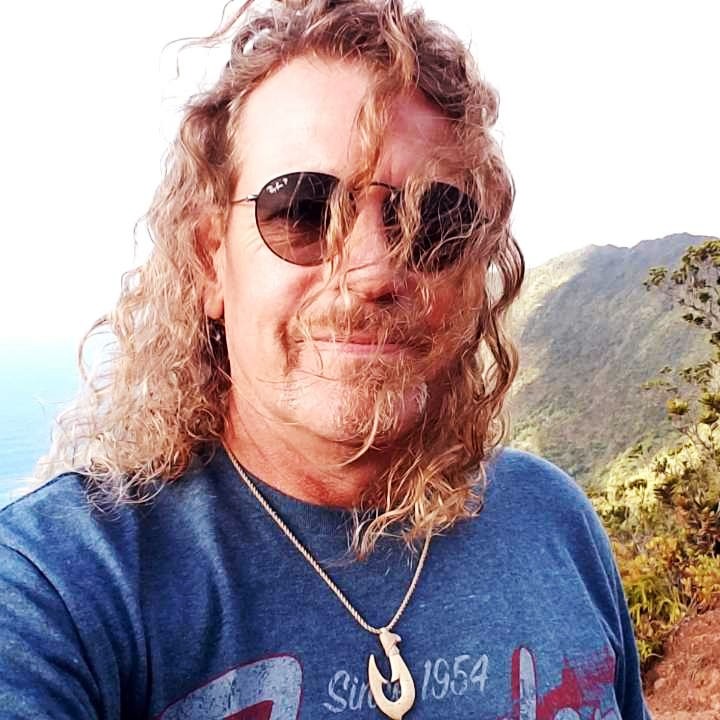 Content Count

6

Joined

Last visited
Another great find there! Keep the excellent content with pics coming! Was looking for my old 80's crevice tool, but my x wife took it. Where did you get that sweet hooked blade crevice tool? I am guessing you made that one yourself? P.S.

Well.....that was alot of fun! Kinda reminds me of the old days. Nicely done and film it at the same time. P.S.

I definitely get what you are saying there and thanks for the input from everyone. Instead of starting a new thread, I will clear this up now. Sorry for not being more concise in the beginning, but wasn't prepared for the "explosion". 🎆 My main goal is Gold nuggets. I will be hunting in the Hope Arizona and surrounding areas for 120 days, inside and around deep mine shafts as well as tailings and swirled washes in highly mineralized and trashy conditions. Budget is capped at $600.00, sadly not enough wiggle room for the GM 24K. Seems like each time I pull the trigger on anything in electronic tech, something replaces it within a few months. I am certainly getting back into detecting after all of these years in any case. I will go through the feedback on this forum and my research, then make a decision soon. I will inform of what it ends up being and also if things go well, what if anything turns up. My buddy has a very feisty You Tube channel exploring abandoned mines that may be of some interest called ABANDONED & FORGOTTEN PLACES. He is quite the character and I will be joining in loosely with his group of explorers armed with electronics and pan. https://www.youtube.com/channel/UCU7kKUhwDj8jTbJHI8GL21A Hopefully this addition to the thread I started will make things a bit easier for all interested parties and carry on as usual. It has been great! Thanks Again All. PS

1st of all, a big thank you goes out to all who responded to my starting post, taking so much time to research this minor but perplexing issue with the GB P. Being a newbie on any forum site can be sometimes a bit intimidating pertaining to certain subject matter. Honestly I am not terribly surprised by the genuine and warm welcome from your group. There just seems to be something about "Detectorists" that is more relaxed and easy going than some other subjects. In my estimation it is generally due to the nature of the hobby or sometimes venture itself. I guess our pace is somewhat slower and calming, possibly even I may go as far as to say therapeutic. With that said, I have been lurking around your forum, others, YouTube, manufacturer's websites, seller's websites gathering as much information as possible of late, trying to get caught back up on technology. You guys do a great job on your content and the passion for detecting and prospecting shows through clearly. I started detecting way back..early 1980s....back when Tesaro had exploded on the scene going full blast with new revolutionary lightweight, sensitive and easy to use uMax machines. Minelab was then the dream machine, heavy but great and still is over my pay grade. White's was right there at the time as well with the new ID display for relics. Bounty Hunter seemed to be a generic relic tool with a Cadillac muffler style component housing, overweight and under powered. My 1st machine was a Tesaro Bandido uMicromax 12Khz with the 5" coil. Back then $439.00 was quite a chunk of change. My x wife was not too pleased about that buy. I loved the sleek and just plain cool look and feel of the uMax machine. I had some great memories and a few nice finds around the Montana Gold belt, Virgina City, Alder Gulch, Bannack area here just west of Yellowstone. Time went by and life went in different directions, I ended up in the Fireworks business, retail sales then full public display operator. A few years ago a young fellow stopped by my retail outlet to get his yearly pyro fix and offered me more than I paid for the Bandido and without thinking.... I sold the complete set, brown case, apron with 2 coils. I regret that mistake to this day. So here I am....slowing down on fireworks as much as I love the business, starting over on detecting. Times have changed for certain technologically speaking, along with everything else. I don't believe anyone had a cell phone......back then...humm... After being offered by my adventurist younger buddy now in Hope Arizona, to get the heck out of this bitter cold wilderness and have some fun in wintertime instead of freezing to death, I am starting over on detecting. As far as i can tell the GB P is a nice machine for Gold, aside from a few minor details as the no backlit display and layout. Possibly replacing the famous GB II, with it's weight and power supply drawbacks. Gold is the main mission along with Meteorites on this adventure. My price range for a Gold machine is $550.00 tops, so that puts me in the Fisher GB P category. That is unless anyone on here has a better suggestion. One thing I have learned about electronics and technology is "Now Is The Best Time To Wait". Thanks Again For Your Help, P.S. .

Howdy from Montana Newbie, I am in the market for a GB Pro. Going to Arizona and escape these brutal Montana winters for 4 months. Have a buddy down there who is a snow bird also. He explores abandoned mine shafts and old mining operations. Figured I might as well swing a detector while exploring the area. Amazon had a GB Pro 5" coil as "used with box damaged" for $470.00. I decided to pull the trigger and see what was in the box. The unit looked good...but...I could only find the single 1/4" headphone jack, need the 3.5mm jack for the headphones I am going to use. The manual stated this as well, only 1/4" jack. Didn't turn it on, just reboxed it and returned it immediately for full credit + $85.00 additional credit to buy a new unit with dual headphone jacks from Amazon at $549.00. Any thoughts? Thanks.