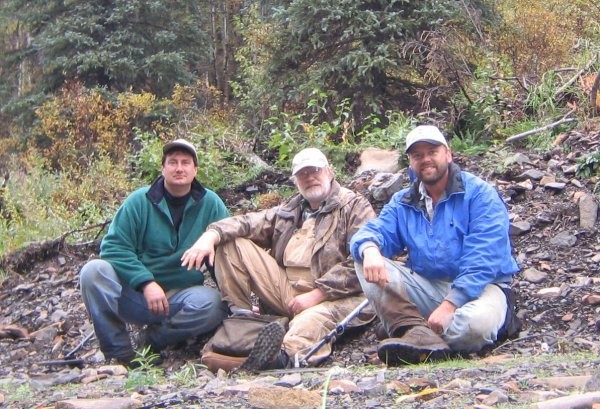 Content Count

129

Joined

Last visited

Days Won

3
Community Reputation
276
Excellent
Im reminded of my trips in and out of Moore Creek in Steves Dads plane, He is a great pilot and i count myself very fortunate to have met him.. Those are very fond memories...George

A few finds that are copper pieces, A nice point, a rolled trade bead and an unfinished copper piece that was copper nuggets that had been joined by pounding together but not yet a finished tool......I actually found the point in my front yard while testing a new MD...Copper nuggets were found in the Chititu area and were traded by the local natives to other tribes for toolmaking.. A friend found a small fishhook that was very interesting..

Great finds...I had a chance to get away from the Site where i was working at the time, this place was on the road to Ganes.. I parked my truck grabbed my gear and took about 20 steps, the drone was so loud the mosquitoes so thick, i ran back to the truck and drove back to the site. Just wasnt into losing some blood that day

Great finds, very interesting story....

Hunting in the UK is a blast for sure, lots of great history, got to hunt a little with a friend in Germany, that too was interesting. Think something too that is enjoyable the interesting folks you get to meet from all over that enjoy the hobby.. Too, for me studying history has been very rewarding, remember this when you are looking for leads, they are there for you to find....

Nice Vdo, met Bill in the 90s he was just getting started then i believe, nice person for sure

Yes i take my trash with me why dig it twice, thats got to be the ultimate stupidiy....Nuff said

My mate called me Seeker, and i used that forum name for years, i think I unconsciously pulled away from that name because it reminded me of her, since i live in Alaska I just added that to the handle and it softened ..that part for me, shes been gone now for 10 yrs, but i remember her daily. There are some on other forums that ive known for a long time some ive hunted with, they still call me seeker, its ok ....