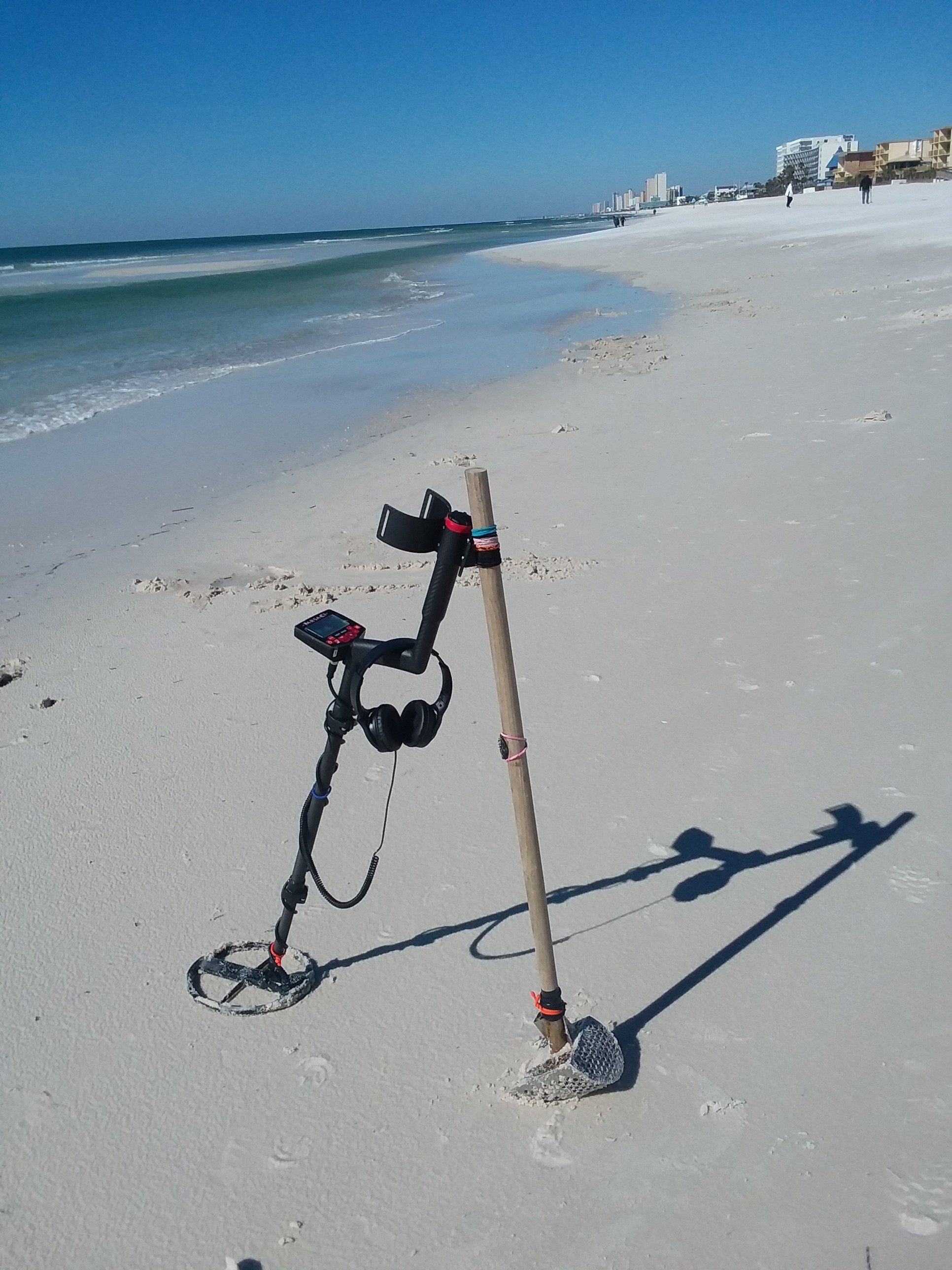 Posts

82

Joined

Last visited
Dancer's Achievements

Contributor (2/6)
Ridge, that you have a great amount of knowledge on the Tarsacci cannot be challenged. And the questions you ask, well many of us have learned from the answers. I think you live around some hot ground maybe you can relate a thing or two on how the Tar handles in your area. Your settings, what finds you come across, etc. You have a way of writing so that it's understandable. Unlike myself.

There are countless targets in reach of the Tarsacci coils that are available right now, With the limited time thats left to any of us why waste time lamenting about whats to come and get in there and start digging with what we got. All this fussing about not using a machine unless it's with a certain coil is beyond me. If I come across a place that really needs a certain coil I'll take a machine I have thats has one. And Im not alone on this. Everyone doe's. I have 4 machines, but when it comes to wet salt or wading, It comes down to the Tar and My trusty Pulse induction. No matter what coil you got, you gotta put that coil over the target. Lets compare the 12" with the standard coil, not against something that dosen"t exsist. ,

Steve sold me a smaller diameter upper and two lower shafts . So both of my coils have shafts of their own.

Final beach Delaware hunt this morning. The Tarsacci remained quiet hunting on wet salt sand and the surf. Big stainless ring, A Silver ring and necklace, some change. All the junk hoop rings came in the minus 27 area. Much like foil. So for the week 3 Silver rings a necklace and ear ring. Some change. Didn't see anyone hunting a pulse induction every one else with VLF machines stayed on the dry.

Well my first hunt I stayed up on the dry. Terrible, recently replenished. Check trouble finding coil. Next day ,went to wet sand to breaking surf. My previous settings for mild soil wasn't working like I'm used to. Got things quieted down some but getting noise when slapped by waves. Made a few adjustments and that baby became quiet as can be. The only area that started producing was on the surf line. Now I'm finding deep quarter's, and nickels, dimes. Strangely the pennies wernt much deep and seemed to be recent drops. So, production started picking up and today a two Silver Ring day. Pictured are the settings that I found to be the best for now. Second picture today's finds. The deepest targets started by the faintest of tone (signal) even this deep the Tar was giving me the plus numbers as best expected tho of cause not locking down until a couple scoops. By biggest problem is my scoop isn't big enough. I am completely confident in this machine and having a lot of fun. Got two more hunts down here.

Truthfully I haven't found a magic Frec while mud hunting my mild dirt areas. I do lean toward the lower frecs but couldn't tell you why. Depth varies as to the fields I'm hunting. (sports fields) Am heading to a Delaware beach for 7 days next week. Using the 12" coil. This beach is packed with people daily. This is my 12th year staying there for a week. It's a crap shoot cause of plenty of competition but always a lot of fun

Good call on the Double Quarter's. My lake it's the shot gun brass that's all over. One thing for sure, fingers come out a lot cleaner water hunting vs mud fishing.

Grass wasn't much of a problem. What was good was the ground is still moist for this time of year. This a older field but not old enough for Silver coins. Although, have dug a Silver Kennedy half that some kid lost one time. About a half dozen pieces of Silver jewelry threw the years ,but a 158 coins this year and zero bling. Oh, yeah Wheaties arn't uncommon. It's just a nice field to hunt, stays mowed and hardly ever used.

Today, I used Black Sand (first time) Threshold minus one, disc at zero. Sens I usually run at nine, but today I ran at seven. Hunted Mix mode whole hunt. In this field 8 maybe 8.5 inchs is about all the cover there is. Today's deepest coin was a dime at a honest 7.5 inchs. In Mix could l could definitely pick out the chimes. In disc the chimes weren't so definite. Had a small tab in that zone too. Had one target, numbers bouncing all around the teens with plus signs. Around six in" deep, bottom of the plug, a nickel. Checked the plug, just above where the nickel was, layed a small piece of alum. can.

First time for the Big en in this field. With very little fresh drops last couple years the coins have been diminishing. First time I broke $3 in there this year. Only 2 shallow coins (same hole) the rest from about 5 to 7.5 inches. Trash is getting scarce too. I've taken everything out of this field threw the years Except Gold. Had to call the hunt, temp on the field got between 90 & 100. So not wanting to join the buried, I bailed. Pic shows today's hunts totals. $3.08 , 21 coins. no bling, little trash. Using a nice plug cutter and the Tarsacci 12". That 12 inch was hunting over old ground I've hunted with other machines including the Tarsacci with standard coil. So there's that.

Some real useful questions and explanations above. There's sure a lot of ways to fine tune this machine to the way you hunt. Trying these different ideas while out in the Wild is the fastest way to finding what best suits the hunter.

Dew, your tough as nails. 3 of us hunt PCB in the winter, 2 of us in early 70's. Our youngest about 65. Real good shape and has no qualms about wading rough water. Guess who comes up with the Gold. My buddy Dualfield and I give him big credit. We'll go out there till we start bobbing and get splashed on the neck. Than thats it. Getting old. Leave nothing Dew.