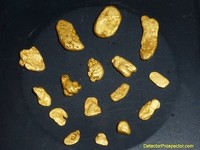 I met up with forum member Condor on Thursday and as promised he took me for a heck of a hike in steep terrain. We got in and pitched camp and that was it for the day. Friday through Monday we shinnied up bedrock chutes and bushwacked through the hills trying to get to old mine workings. This high Sierra 1800's stuff is well grown over and I am learning just how impenetrable the vegetation can get here. Alaska it can get slow going but there is nothing that will actually stop you dead in your tracks. Looks like I need to get a mini chainsaw.

We basically detected in the morning and evening with a little siesta in the main heat of the day. Those old pits can be like big dry, dusty ovens. Only real issue was that Condor had a new SDC 2300 and a new charger system and batteries and there seemed to be issues with the batteries. I had my three pre-charged sets of rechargeables and a couple sets of alkaline batteries. Between what I had in extras plus what he could get charged off his solar panel we did just fine and had power to spare but he needs to sort out what is going on with his batteries. I found a set of my batteries easily got me through a day and maybe a little more so I see no need for me to deal with solar charging unless I am out for more than five days, which honestly I doubt I will be doing.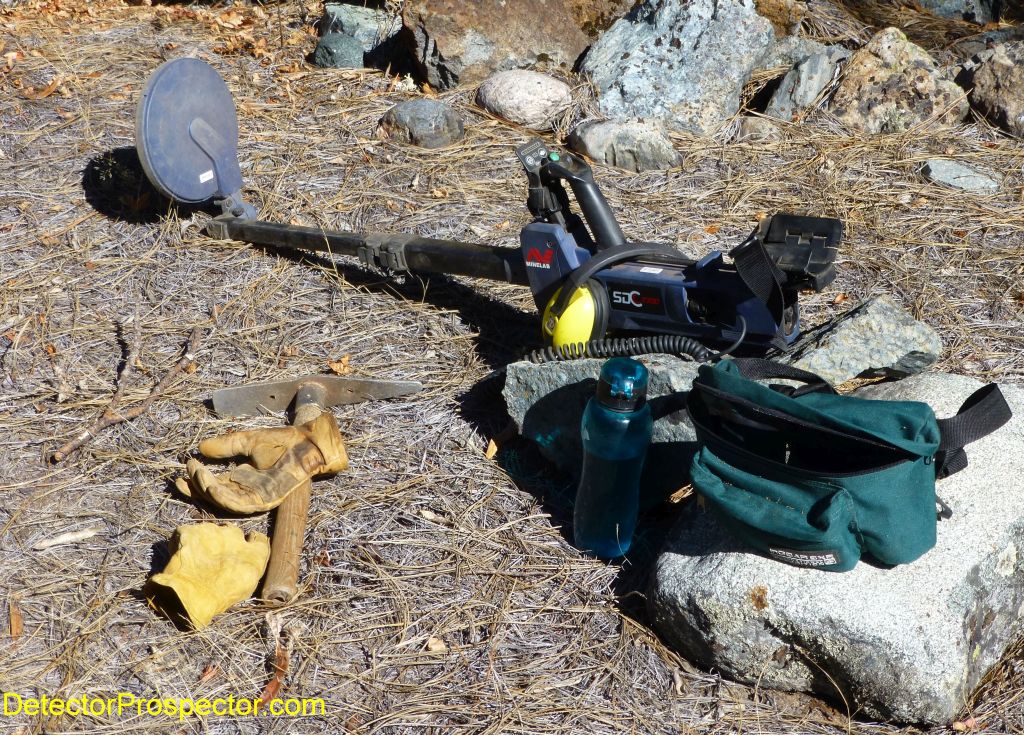 My Minelab SDC 2300 takes a break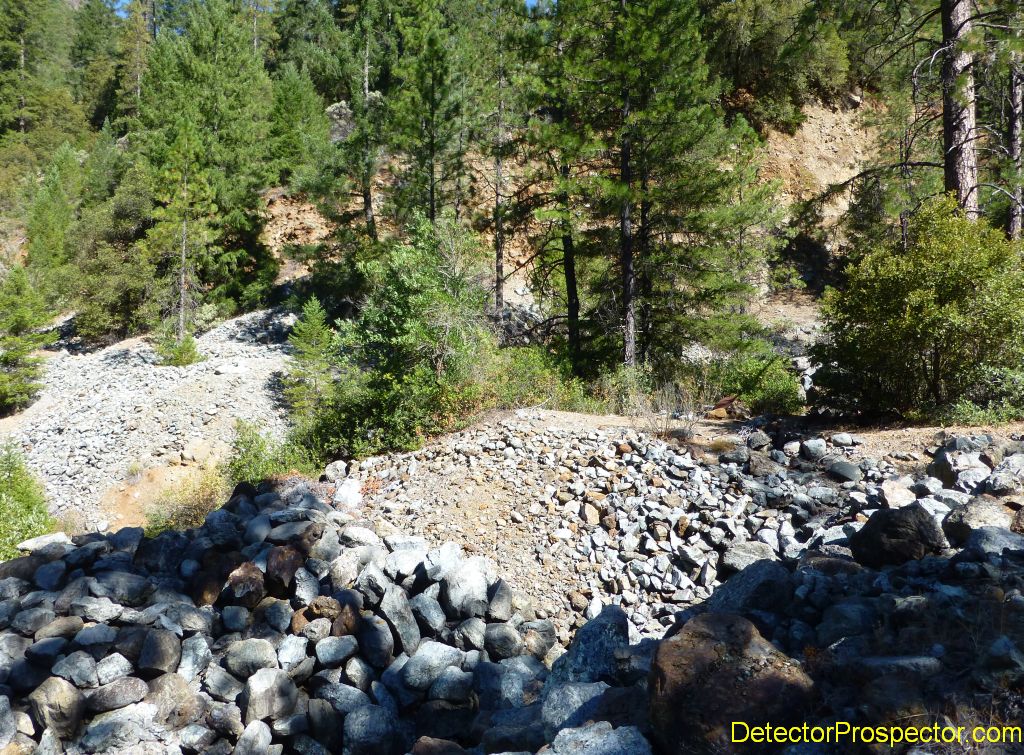 A look at the ground
The gold was sparse and scattered but I did finally hit a mini patch of a few chunky nuggets on the edge of a small pit where material looks to have sluiced over a small bedrock outcrop. My largest was a couple pennyweight and I ended up with 11.2 grams or 7.1 dwt for four days of detecting. I'm happy with a couple grams a day average so I am pleased with the result. Condor got a bit less due to my hitting that little patch. Main thing was hooking back up with old friends, seeing new terrain, and getting my gear sorted out. My boots, sufficient for normal terrain, let me down in hours of near vertical. My toes kept cramming into the ends and I will not be surprised if I lose both big toenails. I have good Alaska mountain boots but they are probably too hot for most of this stuff so a new pair of boots may be in order. Other than that I was fairly happy with my setup.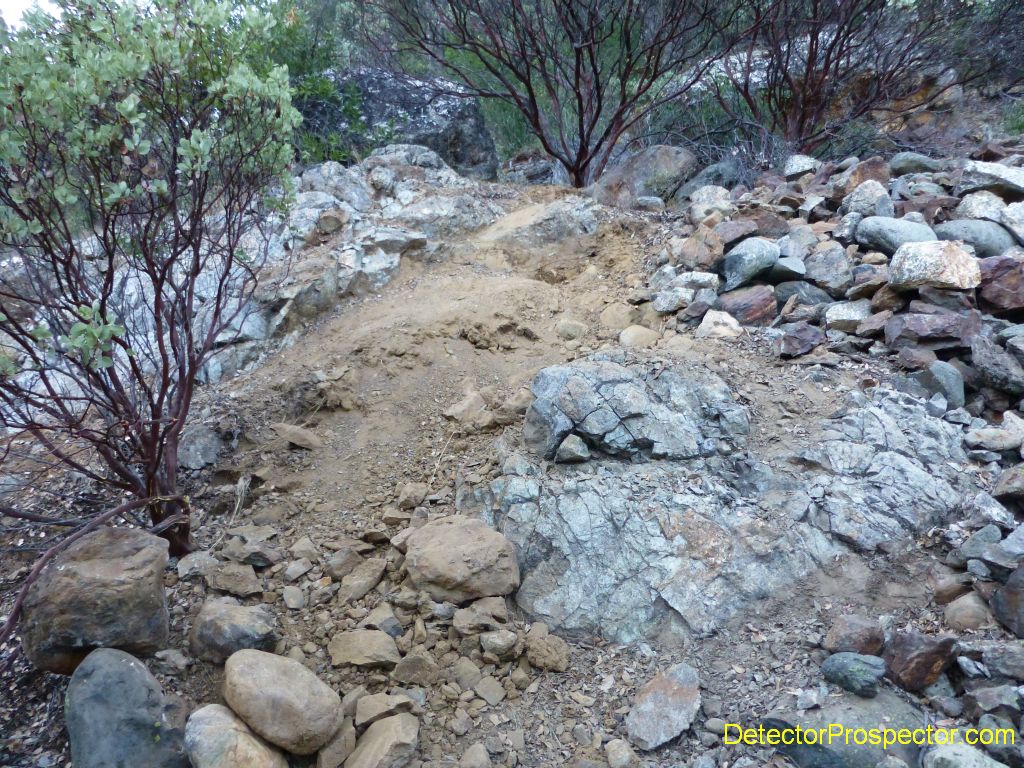 My mini gold patch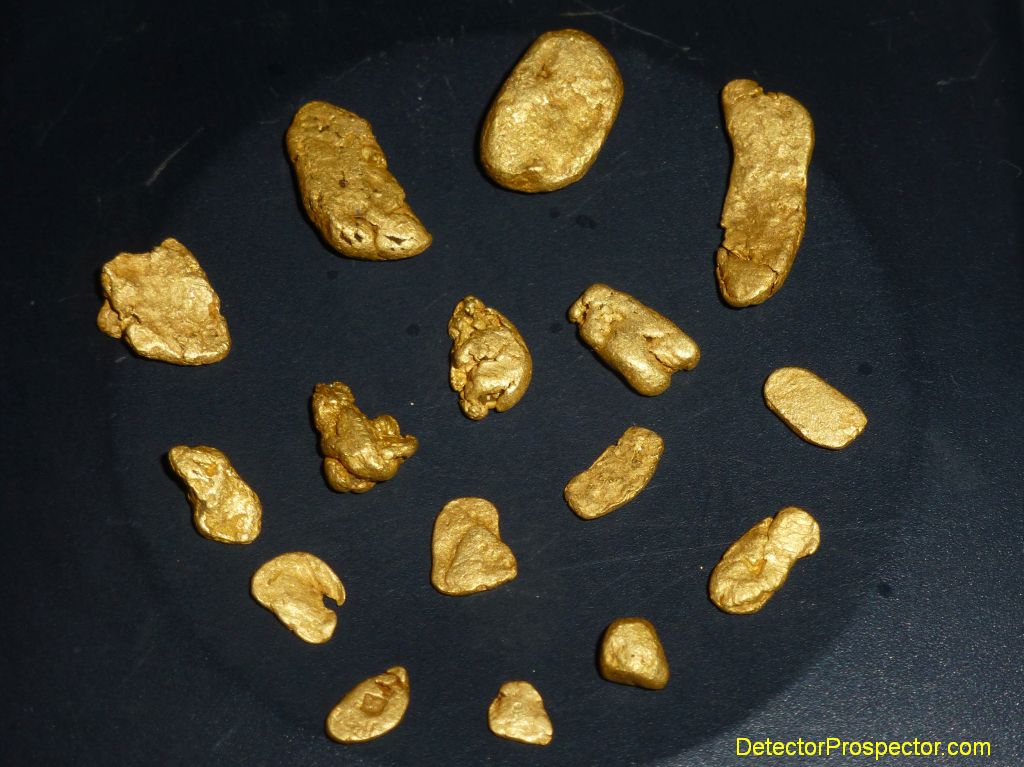 11.2 grams or 7.1 pennyweight of nice chunky gold!
The SDCs once again proved their worth. Man, this ground was hot!! Serpentine bedrock, with patches of red soil on it that must have been at least 50% magnetite by content. The SDC would want to groan if moved too fast but that was easily remedied by simply doing what we are supposed to and going slow. Worse was when getting what appeared to be a faint signal, and then after scratching off the surface the ground would light up with many faint signals in the disturbed magnetite. It was like it was magnetically aligned resting undisturbed in place but once disturbed the ground responses became mixed. A VLF would be totally dead in this stuff. It actually was a bit like what Chris Ralph and I ran into in a couple very small places and in this case it was more widespread. That all said, I generally was able to easily hunt in sensitivity level "3" very effectively and smoothly, with only small foot or two square areas making me slow way down and see what was up.

Tons of bullets, piles of nails, and basically no sign of prior detecting to speak of. I can see why between the terrain and the ground conditions. It really was a kind of textbook case for having the SDC 2300.

Thanks Condor!! Great little trip, great hanging out with you and catching up on our lives. See you again soon!
This story was promoted from a DetectorProspector Forum thread where more information and discussion may be found.
~ Steve Herschbach
Copyright © 2014 Herschbach Enterprises
Edited by Steve Herschbach
1