The Fisher F75 metal detector was  introduced in 2007 and is still in production. It is a 13 kHz VLF metal detector aimed primarily at coin, relic, jewelry, and gold nugget detecting. Note that the F75 is the base model of a series that includes many variations, leading to some confusion, so be careful when comparing advertised versions of this detector. See also the F75 Ltd and F75+.
The original F75 model was upgraded in 2014 to include Digital Shielding Technology (DST) but the model name as sold remained the same. Earlier models are just called the F75 and the newer version is referred to as the F75 DST by users. These models should not be confused with the Limited (Ltd) and Special Edition (SE) models which also come with and without DST.
"The F75 and F75 Ltd are two of the best metal detectors on the market today. Ideal for coins, relics, jewelry, caches and gold nuggets; they are truly versatile. When the F75 was released it raised the bar in the industry for impressive depth and incredible target separation capability. Its unparalleled "iron see-through" has been the talk of the industry. Sites thought to have been cleaned out now produce countless artifacts. These brothers of a sort share a core group of features. The Ltd version comes with additional Boost and Cache Modes, a 5" DD Round Searchcoil and a set of rain covers for the control and battery housing." Source: Fisher 2016 catalog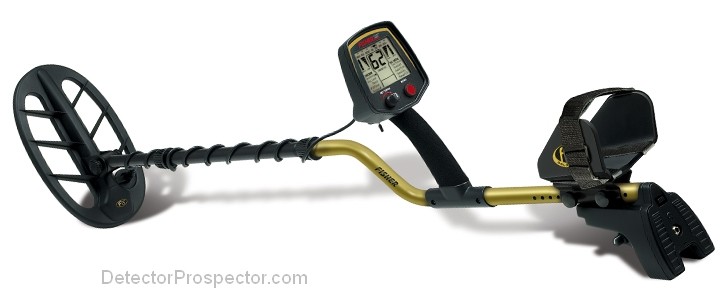 Fisher F75 metal detector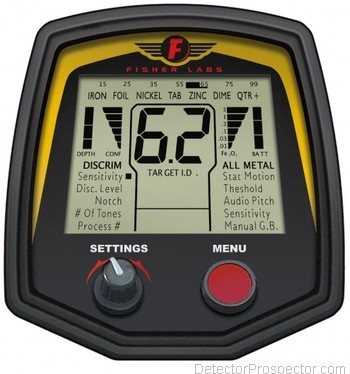 Fisher F75 control panel
Large LCD Screen with 0-99 Numeric Target Identification Display
Trigger-Actuated Pinpointing with Variable Audio Pitch
8 Different Audio ID Tone Options
Multiple Program Modes, 3 All Metal Modes
Double-Filter Discrimination for Searching Trashy Areas
Notch and Discrimination Controls
Magnetic Mineralized Bar Graph Readout
Trigger Actuated FASTGRABTM Ground Balance with Manual Override
Non-Volatile Memory Saves Settings Back Light for Low Light Conditions
Adjustable Armrest and Pole Assembly
1/4" (6.3 mm) Headphone Jack
7 Frequency Shift Options
Uses Four AA batteries
Comes Standard with 11" (28 cm) DD Elliptical Open Waterproof Searchcoil
13 kHz Operating Frequency
Weight: 3.5 lbs. (1.6 kg)
5 Year Warranty 
Official Fisher F75 Product Page
Forum Threads Tagged "fisher f75"
First Texas (Fisher) Metal Detector Forum